Painter Sargy Mann did not live to deliver the TED talk he spent his final months preparing. This is what he wanted to say…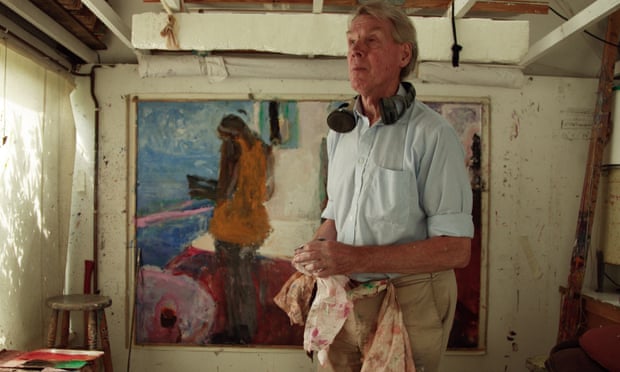 Not long before he was diagnosed with terminal cancer in the autumn of 2014, the painter Sargy Mann was invited to give a TED talk. Mann, then 77, was told by doctors that he had only weeks to live. In the event he survived for more than half a year, and he devoted much of that time to working out what he might say to a TED audience.
The subject of his talk was to be a distillation of a lifetime's thinking about painting and visual perception. Mann, who I first wrote about in the New Review in 2010, found it hard to know quite where to start; he had, in a unique way, lived these issues for many decades: he was not just a wonderful and much coveted artist, he was also, for a large part of his painting life, completely blind.
Mann never got to give his talk, but not long before he died, last April, his son, Peter, a film-maker, recorded him setting out some of the thoughts he wanted to express. That short film, which captures exactly Mann's undimmable curiosity, and also his infectious love of life, has been produced, as it were, in lieu of TED. There is also a wonderful short book, Perceptual Systems: Notes Towards a Talk, of the talk that might have been.
I spoke to Peter Mann, and Sargy's wife, Frances, just before Christmas. They had been going through the paintings left in Sargy's studio in the family house in Bungay, near the Suffolk coast, an emotional process but also an illuminating one, casting light on the years in which Mann's sight gravely deteriorated, before it eventually disappeared in 2005.
"I have always had a frustration in that people love his paintings but they don't understand what is to me the most interesting thing," Peter said. "There was always the slightly patronising 'isn't it amazing he can do this and he is blind'. What is more interesting was the fact that he could only do this because he was blind."
For many years, Mann taught painting at Camberwell School of Art, where he had himself been schooled in looking by Frank Auerbach and Euan Uglow. His real education, though, came from watching his sight diminish, and learning to compensate for it. It was Mann's lived understanding that perception occurred not in the eyes, but in the brain. The day he came home blind he went to his studio, picked up a brush and his palette and "saw" a great flood of cobalt blue; he never looked back.
"His talk was going to be essentially about how painters teach us to see," Peter says. His father's defining example of this capacity was Monet, with his ability to "turn off" macular vision. Sargy experienced that shift for himself. "His loss of sight became like a mechanic taking an engine apart," Peter said. "It doesn't work any better but you can understand its constituent parts."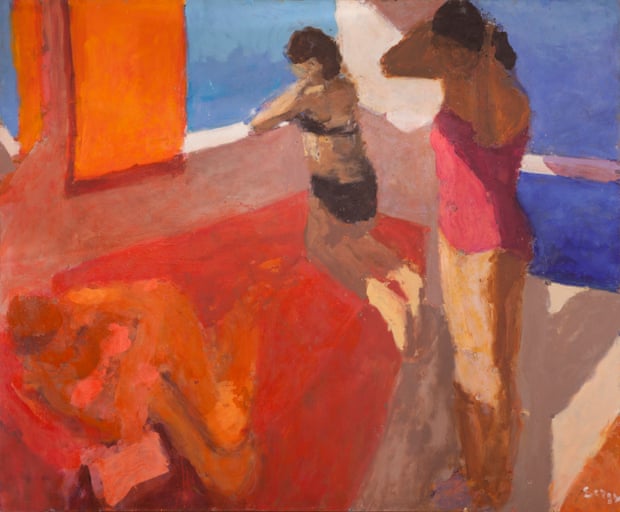 Mann's wife, Frances, also a painter, whom he met when she was his student, became in later years his primary muse and subject. "Basically he was a landscape painter," she told me, "but I became his subject when he was blind because he could literally get to grips with me. I'd sit for about an hour and he would take a lot of measurements, and then I'd say can I go now and cook dinner and he would say fine, and then he would use these sticks and so on to work out what rays of light would be doing and then something much more intuitive would take over when he was actually putting the paint on the canvas."
Sargy continued to help his wife in her own work, through his ingrained understanding of perspective and light and colour long after he could not see. He was also her tutor in the rare ability to accept all the worst that life presented: "Even when he was diagnosed with weeks to live," she says, "he was really 'Oh, that's that, I should have liked to have carried on longer'. He was unbelievably good at making the best of things. Even dying."
That is one of the reasons Peter wanted to finish the book and film on his father's behalf. "Dad didn't judge the world with a lot of preconceived ideas," he says. "It was that attitude that allowed him to carry on and to see the value of what his blindness revealed. And that's what he wanted to share."
To buy a copy of Perceptual Systems: Notes Towards a Talk, visit spbooks.org. Peter Mann's film of his father is available here
theguardian.com